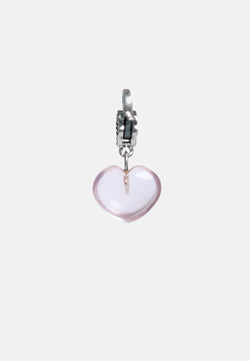 Adelina1001
Pink Heart Charm
Authentic stone, rose quartz, silver, handmade high quality
Pink Heart Charm is a delicate accessory.  This pendant was made from rose quartz,  with a branded silver lock.  It can be attached to a base chain or  to a leather cord, or to any accessories. 
The stone helps to smooth out the conflicts, improves mutual understanding, makes it easier for people to communicate, and helps to find and maintain love.
Rose quartz is considered a stone of love and good mood.
This item does not come under our return policy. 
Dispatch in 30 days, pre-order now.