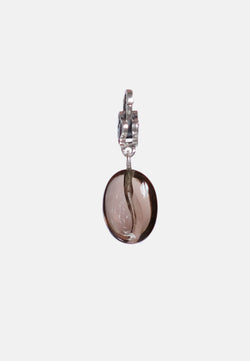 Adelina1001
Coffee Bean Charm
Authentic stone, smoky quartz, silver, handmade high quality
Coffee Bean Charm  is an amazing accessory. This is a symbolic gift for coffee lovers, a pleasant surprise for yourself.
 It can be attached to a basic chain, to any leather cord, to a ribbon, or to any accessories.  
Coffee Bean Charm is the energy drive without risk of caffeine overdose.
This item does not come under our return policy. 
Dispatch in 30 days, pre-order now.