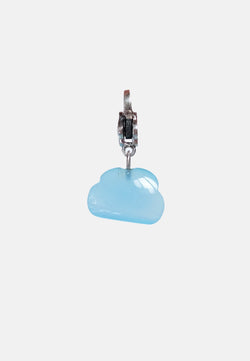 Authentic stone, blue onyx, silver,  handmade high quality

Cloud Charm is the most popular pendant in Adelina's collection. It means a lot to us, this is a symbol of the whole company. 
Cloud Charm is an opportunity to create something new for yourself. Blue onyx looks perfectly with your outfit. 
It can be attached to a basic chain, to any leather cord, to a ribbon, or to any accessories. 
This item does not come under our return policy. 
Dispatch in 30 days, pre-order now.